Pregnant Workers Act -  as of June 27, 2023
The Pregnant Workers Fairness Act (PWFA) is a new law that requires covered employers to provide "reasonable accommodations" to a worker's known limitations related to pregnancy, childbirth, or related medical conditions, unless the accommodation will cause the employer an "undue hardship."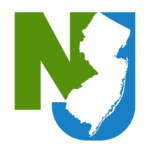 Working mothers have a lot on their minds, whether they're pregnant or have just welcomed a new baby.
Two programs can help make this time of transition a little easier.
Temporary Disability provides cash benefits for expectant mothers when they need to stop working before giving birth, and while recovering afterward.
Family Leave provides cash benefits after the recovery period so new mothers can bond with their babies during the first year.
In addition, your job may be protected under state and federal job protection laws. Learn more about how these programs and laws work together here. (Haga clic aquí para español.)
Please call the office if you have any questions before starting your form- 973-655-9662, option "0" ask for Noelle.
Car safety seats are not all the same. The type of seat your child needs depends on several things, including your child's age, size, and developmental needs. So, it's important to read the vehicle owner's manual and the car safety seat manual each time you install the seat. All parents can benefit from getting professional installation help to ensure that their child's seat is properly installed.
This information does not replace or supersede recommendations of your doctor.
Infantrisk.com is a trusted online resource dedicated to providing evidence-based information and guidance regarding medication safety during pregnancy and breastfeeding. The website serves as a valuable tool for healthcare professionals and individuals seeking reliable information to make informed decisions about the potential risks and benefits of using specific medications while pregnant or nursing.
Infantrisk.com offers a comprehensive database that compiles scientific research, clinical studies, and expert opinions to assess the safety of various medications. It covers a wide range of commonly used drugs, including prescription medications, over-the-counter drugs, and herbal supplements, providing users with accurate and up-to-date information on their potential effects on both the mother and the baby.
The website's user-friendly interface allows visitors to search for specific medications and instantly access detailed summaries of their safety profiles. Infantrisk.com offers guidance on medication usage during different stages of pregnancy and provides valuable insights into the transfer of drugs through breast milk. The information is presented in a clear and understandable manner, ensuring that individuals can make informed decisions in consultation with their healthcare providers.
Infantrisk.com also features a Q&A forum where users can ask questions and receive expert responses from healthcare professionals specializing in maternal-fetal medicine, pharmacology, and breastfeeding. This interactive platform fosters a supportive community where individuals can exchange knowledge and share their experiences.
Overall, Infantrisk.com serves as a trusted and reliable resource, empowering individuals to make informed decisions about medication use during pregnancy and breastfeeding, ultimately prioritizing the health and well-being of both mother and child.